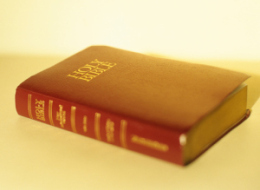 Relax. Take a deep breath.
This is the beginning of meditation. Rest follows, if one lets it.
The word "God Particle" is now days used by scientists in much the same way mystics do. As the beginning and the end of the "stuff" life is made of. Of course, scientists want to "see" it in their own LIMITED "laboratory conditions". But yogis and free mystics (read, inquiring individuals not bound by any isms) are more open to THE UNLIMITED.
The Unlimited cannot be dictated to show its SELF in The Limited.
This is where Science and Spirituality differ. The former sets conditions on The Un-Conditioned Un-Limited Truth to "show" its "self" for a "freak show"! The mystics do not. The former lot approach The Unlimited with ego, the latter in reverence. Thus, science never "gets" WHAT IS. Yogis always do.
Yet, this "God Particle" -SELF/SOUL- can reach its "Source" in the right conditions: not "clinical" but "spiritual". And, "trying too hard" is not enough! It takes more than that. Much, much more.
It takes SURRENDER to THAT WHICH IS.
Hence, "God Particle" - CODE OF LIFE - takes a REVERENT ONE to its SELF; not the EGOISTIC ONE! Yet, science too will, if it has not already, reach this conclusion that WHAT EVER IS, ONE UNIFIED WHOLE IS.
This ONE, IMMANENT WHOLE is The "GOD" of yogis and free mystics.
It is THE ULTIMATE REALITY.
One may accept it. Or, one may seek and find IT. Our choice!